Posts Tagged 'Social Media'
According to a Comscore/Facebook survey Starbucks reaches more non-fans than fans organically through posts on its page… Starbucks are being seen by double the amount of people who are fans every time a post is shared. The same survey also reported that exposure to a Starbucks post resulted in 38% of people increasing store purchases. Ultimately engagement delivers to the bottom line too.

Chris J Reed / Comscore
On and offline – when there is a surprise, welcome or not, how you respond makes all the difference. For brands and institutions, this can take you down interesting, unexpected and lucrative paths.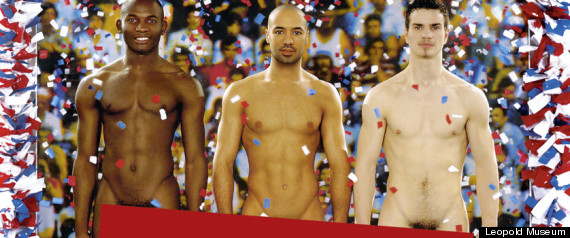 Like Oreos, who achieved 13,734 re-tweets for its Superbowl suggestion to 'Dunk in the dark' after the lights went out. And the Leopold Museum, who has responded to an man stripping off at its exhibition by offering nude viewings of its 'Nude Men' collection.
[I am just testing out the WordPress 'aside' format] – To say that whereas journalists have traditionally been paid by revenues which come through advertising (by their institution) – newer purveyors of news and opinion: bloggers, and other social media stars in their own right, can earn money from publishing on an individual basis. Personally organising their own advertising or sponsorship to appear on their blogs or other social channels. They hope or even expect to be paid in exchange for covering stories from brands, and why shouldn't they? OFT rules on this are clear - it is prohibited to use editorial content to promote a product, where the trader has paid for the promotion, without making that clear in the content. Disclosure is key.

Neat way of showcasing top tweets using a picture gallery on the Capital FM website - as you scroll through each tweet associated commentary appears on the right hand side:
The London Fire Brigade has revealed it could allow people in the UK to tweet emergencies instead of dialling 999. Some might be concerned that this could lead to an increase in hoax fire reports being made, however arguably more indicative signals about a person can be drawn from their Twitter presence, than can be gauged on the phone.
There are many rapid checks that can be made to verify whether a tweeter is likely to be legitimate – including checking out their recent tweets, their follower to following ratio, and stated location. Another good signal of whether a fire report is genuine, is whether they are having Twitter conversations about the fire with other, similarly legitimate looking tweeters, especially in the local area. This certainly worked for me this year on two separate occasions when I looked to Twitter for information / confirmation: during the riots, and during a local power cut.
London Fire Brigade has used Twitter for information on fires in the past. At the beginning of the year LFB was faced with a lack of information when a police helicopter was unavailable to reach a large fire in west London. It asked its Twitter followers to take pictures and describe the scene. This allowed for a more detailed assessment of the situation and the subsequent dispatch of around 75 fire fighters. London Fire Brigade states without Twitter it would have taken longer to control the fire.
Fire image by Colin Kinnear